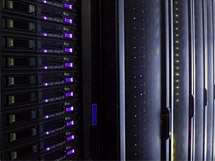 Protopage version 3.0 is getting closer!
We've been hard at work redesigning our interface so that you can do more with your Protopage than ever before (yes, tabbed pages and an API are on their way!). Much of our time has actually been spent designing features for version 4.0 and beyond – so our version 3.0 launch will be one of many to come.
We're still some distance from launch, but in the mean time, here are the top five things you might not know about Protopage:
1. We keep all of your data on battery backed RAID 10 disk arrays. This means that our systems will continue to function at full speed and all of your data will be safe even if we lose half of the hard disks in our arrays. In case of an even greater disaster (you know, like asteroids), we also keep off-site rolling backups.
2. We always have at least one engineer monitoring the Protopage site 24 hrs a day, 365 days a year.
3. If you lose your internet connection while you are making changes to your Protopage, your changes are retained as long as you do not close your web browser. Protopage will automatically detect and warn you that your network connection was unavailable when you tried to make a change, and will give you an option to try saving your changes again when your internet connection resumes.
4. We have received 4,164 suggestions for new features. (Thank you!!! We're very sorry we haven't had the chance to reply to them individually, but we greatly appreciate every single one and we agonize over them during our product design sessions.)
5. Version 3.0 of Protopage will continue to be completely free.
Thank you all for your support and for the wonderful feedback you've been sending us. The future of Protopage will be a product of your collective imagination!