Dear Protopagers,
An enormous THANK YOU to everyone that has written in with comments and suggestions – we have developed a dizzying email backlog which we aim to power through to send out as many personal thank-yous as we can. (We always try to respond to critical tech support requests within 24 hours).
Please keep the feedback pouring in – there are very few feature requests that don't make it onto our road map – and we prioritize features according to demand. Every request sent in to us on our feedback page gets categorized, prioritized and assigned to a team member – so send in your brain dumps and we'll make it happen!
We're pleased to announce an array of new Protopage features:
Keep track of headlines from major news organizations and blogs
Display headlines and article previews
Full screen mode (click the maximize button and see what happens!)
Choose from hundreds of feeds in our directory, or add your own custom sources
Read / unread support so you don't need to scan the same set of headlines twice
Automatic 60-min refresh so you don't need to keep reloading your page
All cached on our server for super fast page loads
Customize your page more
Color code individual panels on your page
Change your page's title (log in and click the top left logo box to change it)
Rich text editing for more expressive sticky notes
New dynamic pattern backgrounds for a more professional look when at work
New color schemes
Options to enable/disable panel shadows and to open bookmark links in either a new window or the current window
Organize your information better
Spread out your news feed, sticky note and bookmark panels over several 'virtual pages'
Send infrequently used panels to the 'panel dock'
Share your page with friends and colleagues
Make individual 'virtual pages' public or private (hover over the box in the bottom right corner of your page and try clicking the 'padlock' icons)
Give out your page url (e.g. www.protopage.com/yourpage) to friends – they'll only be able to see the virtual pages that you have 'unlocked' for them
Use the 'Print' icon to print sticky notes (from the sticky note editor window)
If you run a web site or blog, put our Add-to-Protopage button on your site to make it easy for people to return more often and keep up with your blog entries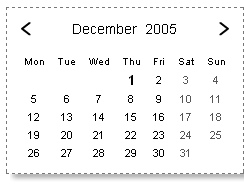 Bonus: hover over the time and date display in the top right corner of your Protopage to reveal a pop-up calendar.
In the news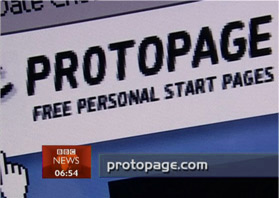 Welcome to those joining us after seeing the BBC television coverage – and profuse thanks to the BBC for featuring our site.
Data center and server upgrades
We have upgraded our infrastructure and are storing your data on mirrored disk arrays and on redundant hardware – and have the funds in place to ensure that your data will be well cared for. Keeping your data safe is extremely important to us and we aren't taking any chances.
Tell us what you want – we'll make it happen!
Versions 2.1 and 3.0 are now in development – so let us know what you want to see.
Thank you for being a Protopage early adopter and again to those that have very kindly sent in their thoughts and suggestions. We're reading every bit of feedback – please keep it coming so that we can make Protopage everything you want it to be.
Very best wishes,
-The Protopage Team