This is the first of a series of mini-updates we'll be posting about new features in the pipeline.
Auto arrange
We've been emailed by a number of 'power users' that have asked to make it easier to arrange news feed panels. We'll be releasing a feature soon to 'snap' panels to a grid, and to arrange them vertically down your Protopage so that you can scroll through many screenfulls of news without using the 'maximize feature'.
Using the existing maximize button
For those of you who haven't discovered it yet – you can put dozens of feeds into the same feed panel, and press the maximize button (shown below) in order to scroll through your headlines in full screen mode.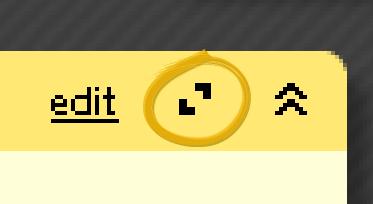 News feed indexing issue
Some of you may have noticed yesterday that your news feed panels were displaying a 'We are currently indexing this feed. Please wait…' message. This message should only appear for a few seconds – and only when our server encounters a new feed. Thanks to those that wrote in with detailed accounts – they were very helpful in resolving the issue.
As always – please keep your feature requests coming in – we're making them happen!