Welcome to Protopage V3. An enormous THANK YOU to our loyal users and to everyone that has written in with comments, suggestions and bug reports – your support and feedback continues to be critical in shaping the future of Protopage.
We're pleased to announce the following brand new features:
An internal news feed reader with keyboard shortcuts and multi-feed display
The new feed reader auto-detects feeds which only provide headlines and summaries, and displays them in an "article summaries" mode (try it for a feed such as CNN.com). It also uniqely remembers and orders your news feeds according to the frequency with which you read them.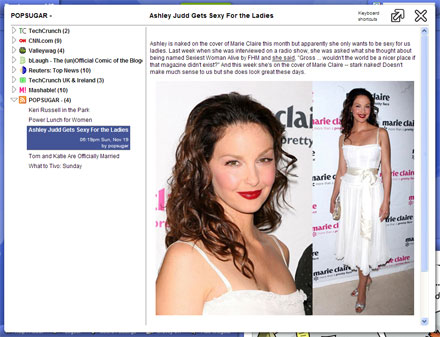 Special news feed widget modes
Cartoon mode: see the largest image from any particular feed as a single image, which is perfect for cartoon news feeds.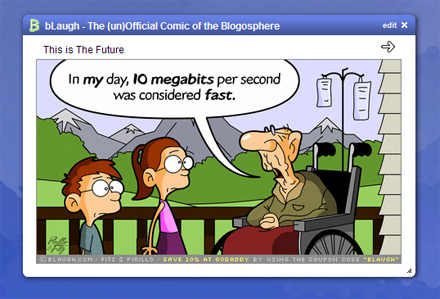 Thumbnail mode: see thumbnail grids of not only Flickr/photo feeds, but of any news feed.
Video podcast support
Audio podcast support, with integrated podcast player
Brand new color theme engine, with free choice of color combinations, wallpapers and background patterns
Multi-category color coded tabs with instant page sharing
You can now organize your page by creating tabs and categories. If you want to use Protopage as a quick and easy web page publishing tool, you can make your tabs public so that the whole world can see them. You can also assign passwords to groups of tabs so that only certain people will be able to view or edit them.

Drag and drop multi-level todo lists
A hierarchical todo list, with edit-in-place and drag-and-drop – not only within lists but between different todo list widgets.
Widget showcase and developer API, launching with 270 new widgets
Protopage launches with 270 preloaded widgets, including 96 games, 71 finance widgets and 26 sports score widgets.
For developers: our integrated online widget showcase and development environment features revision control and source code diffs. There is a visual designer for the configuration forms of widgets, with template based attribute injection to enable configurable widgets to be created with no knowledge of Javascript or XML. We'd love for you to create your own widgets, share them with the users of Protopage, and hear back from your users on your widgets' comment forms! You can sign up for our widget development system at http://widgets.protopage.com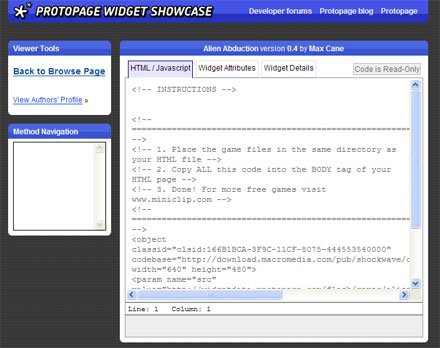 Widget browser with previews and new calendar, clock, comment box and Protopuppy widgets
It's now easier than ever before to add new content and widgets to your Protopage. There are wizards for adding news feeds, podcasts, video podcasts, cartoon feeds and photo thumbnail feeds, as well as a directory of hundreds of news publications and blogs to choose from.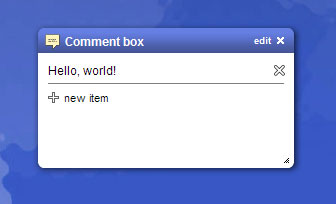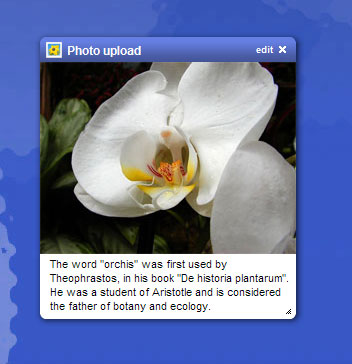 Edit-in-place sticky notes
No more clicking the 'edit' button to change a sticky note! You can now simply click to edit the text directly inside the widget. (Note: This only works for our new plain-text sticky notes. If you use a Rich Text / HTML sticky note, you still need to use the 'edit' button so that you can use all of the Rich Text formatting control buttons and options).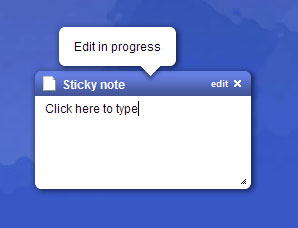 Integrated search box with 750 preloaded search engines
For quick access to your favourite search engines, such as Wikipedia, you can use the new search box in the top right corner of your Protopage. You can choose from our directory of built in search engines, or add your own.
Internet Explorer 6, 7, Firefox 1, 2, Opera 9 and Safari 2 browser support
With the introduction of support for the Opera browser, you can now even view your Protopage on your Nintento Wii!
Mac users: we highly recommend you use the either the Firefox or Opera browser for the best Protopage experience.
Thank you for being a Protopage early adopter – and thank you again to everyone that has written in and supported us.
We're now working on new features including the ability to export the contents of your Protopage. We record and tally feature requests sent in so that we can prioritize the introduction of new features according to demand.
Please continue to send us your comments, suggestions, bug reports and feedback so that we can continue to make Protopage everything you want it to be!