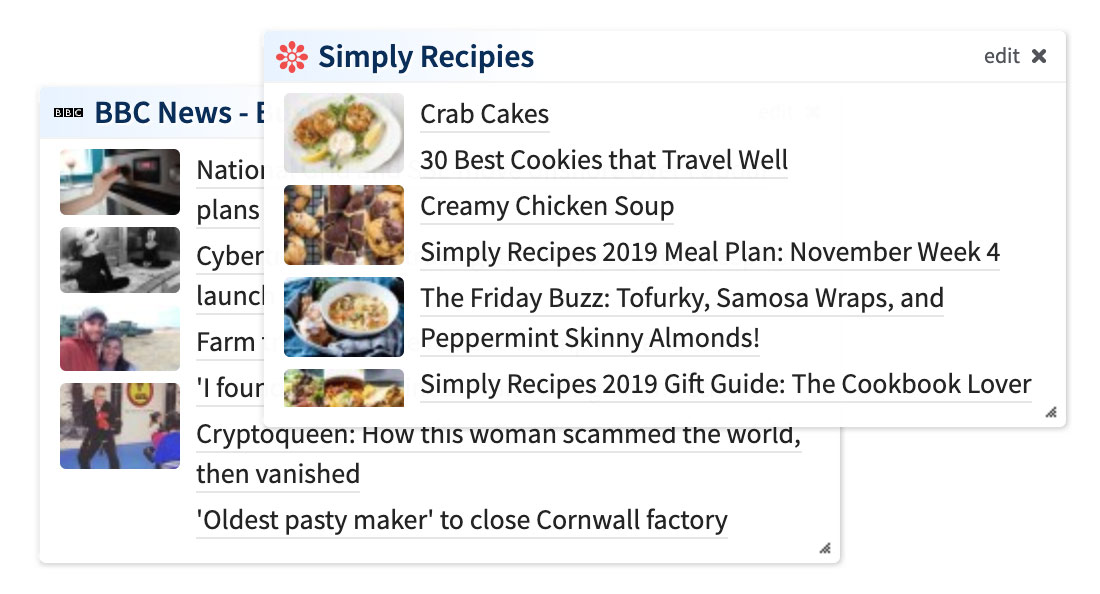 We've been busy all year making dozens of improvements to Protopage, many of which are compatibility, security and performance related. This ensures Protopage always works with the latest browser updates, and that our servers are always running smoothly.
In particular, we're continually working on our news feed indexing platform to make sure that we can reliably auto-detect and collect headlines from the widest possible variety of web sites. We're now caching at least 50 headlines from each news feed. Note that if you have added a particular news feed for the first time, at first there may be only a few headlines available, but up to 50 past headlines will be archived from then on.
You can increase the number of headlines that display in a news widget by clicking the edit button on that widget. Displaying more headlines is useful if you want to catch up on the news and see many days of headlines all at once.
We also upgraded our Twitter indexing earlier this year, to be compatible with Twitter's new 280-character tweet limit.
For iPad users: Apple released the iPadOS update in the last few months. The new Safari browser on iPad contained some that updates caused some glitches, which we've now completed making accommodations for.